On November 19th, 2017, the Tue Tam VH group with the sponsor – GFB Company has returned to Giong Nau Village, Nhuan Phu Tan to attend the ceremony of opening Tue Tam 11 bridge.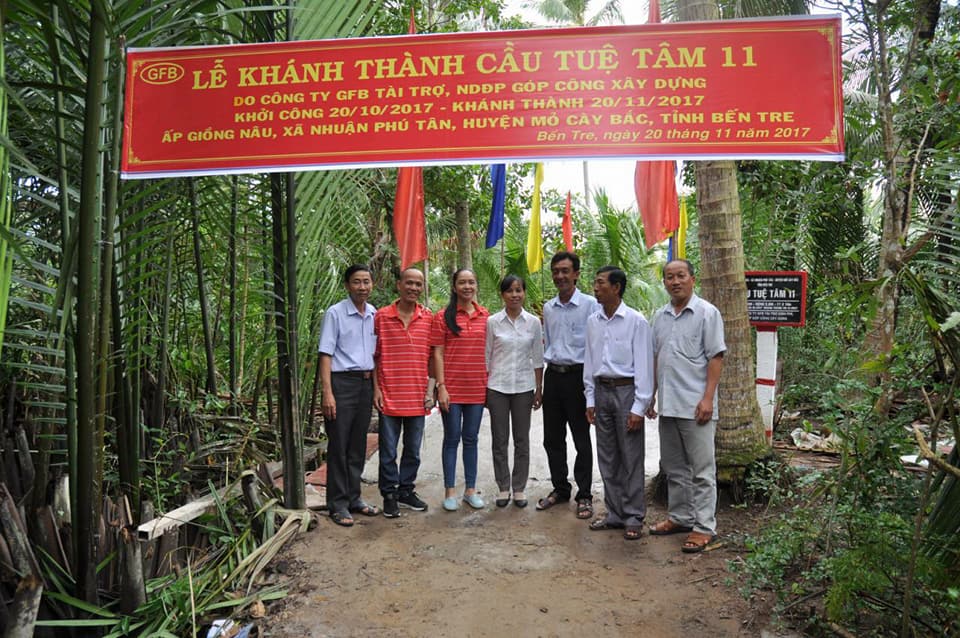 The bridge is new spacious, solid with a length of 13m, wide of 2.8m, load 2T.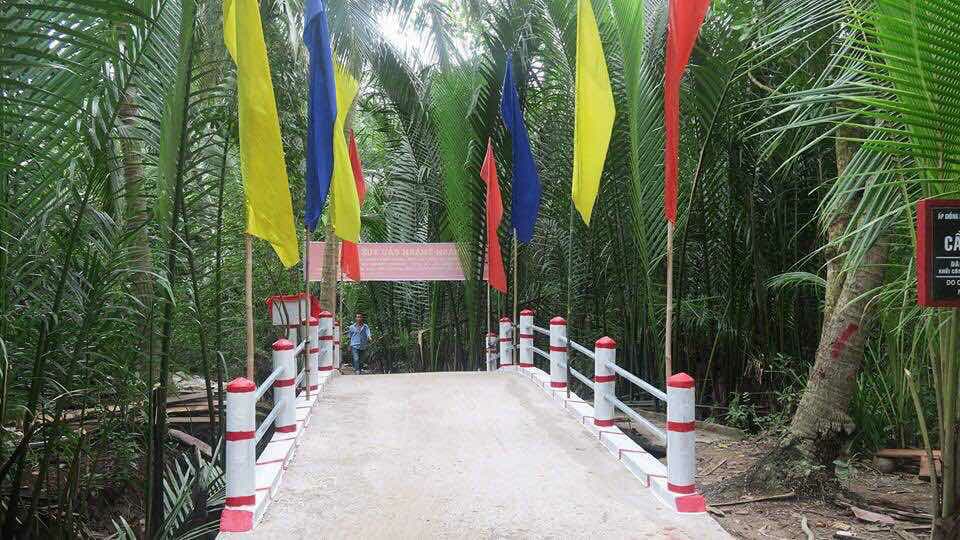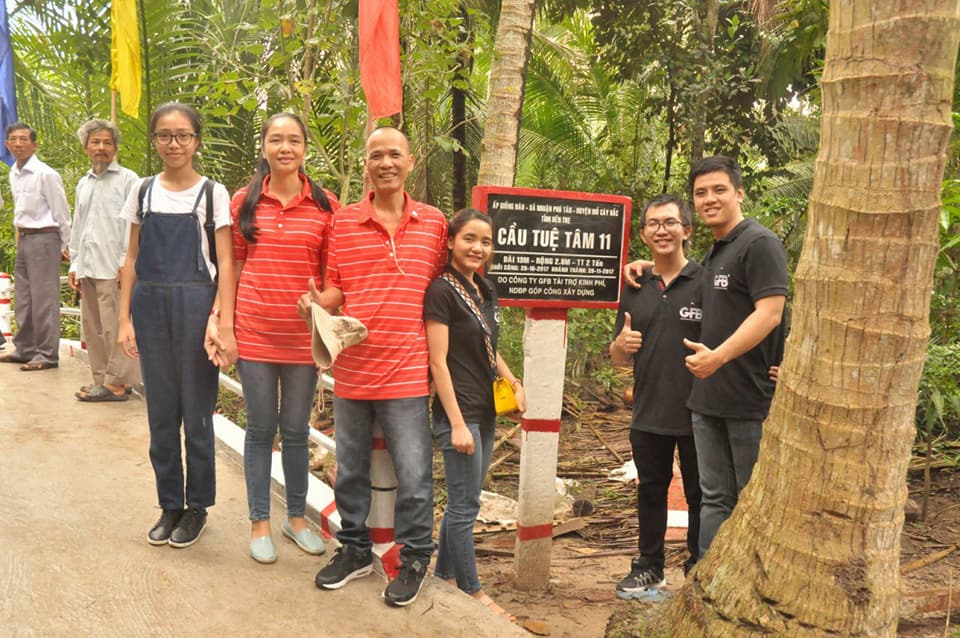 Mr. Tan Nguyen – General Director of GFB (also a member of TueTam VH Group) and Ms. Dinh Nhung – Representative of Tue Tam VH group together with local authorities cut ribbon in inauguration of Tue Tam 11 bridge in the joy of local people.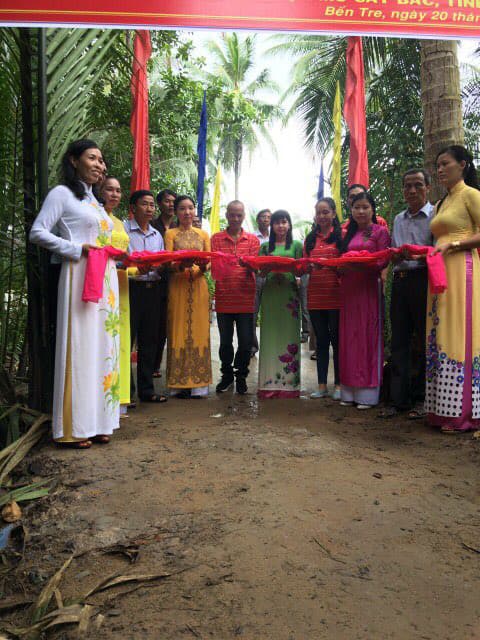 On this occasion, Tue Tam VH group also donated 5 scholarships of 1 million dong in cash per student to five poor high school students in the local area. At the same time, in order to thank to the enthusiasm of the construction team, the GFB company had a gift for the construction team and T-shirts and candies for the children. Commune authorities have had the honor to acknowledge and given the Certificate of Appreciation to the GFB.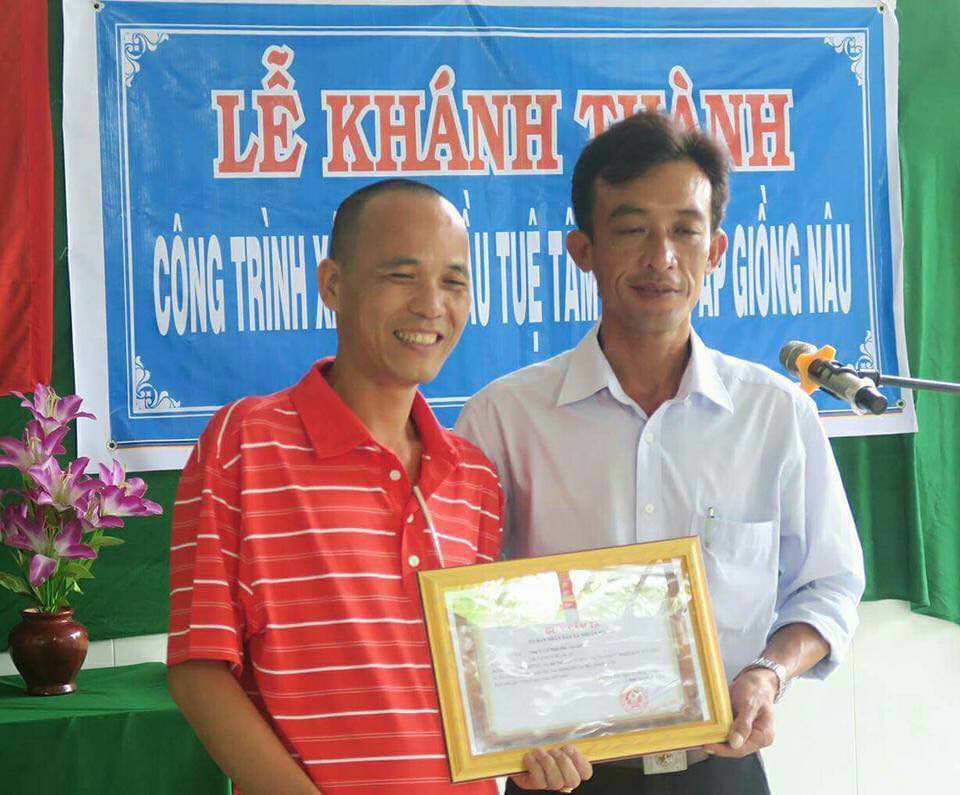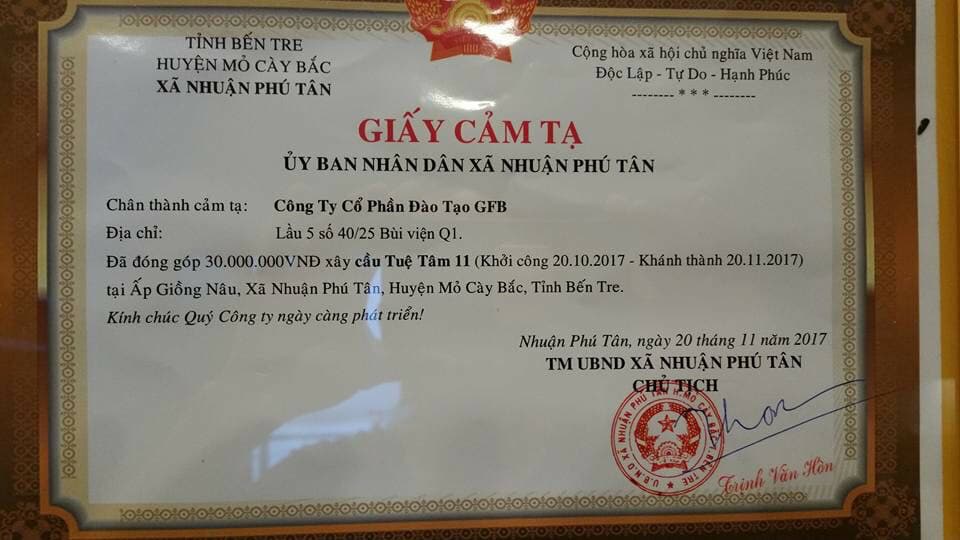 We wish GFB company to continue to develop and continue to travel together with Tue Tam VH group to construct the new bridges.