On the occasion of the 10th anniversary (November 1st 2007 – November 1st 2027), Nam Viet Trading & Services Co., Ltd and Tue Tam VH Group started the construction of Nam Viet Bridge (Tue Tam 12 Bridge ) in An Thanh hamlet, Thanh Quoi commune, Long Ho district, Vinh Long province.
The bridge construction total cost is 121,720,000 dong, in which 90 million dong is sponsored by Nam Viet Trading & Services Co., Ltd, 10 million dong sponsored by Tue Tam VH Group and local people contributed 21,720,000 dong.
The bridge is 26m long and 2.5m wide, serving more than 100 households with about 50 students and a large number of workers passing through daily. The old bridge was degraded, broken sections, very dangerous for people and children when crossing, there have been many accident falls through the bridge.
Now through the cooperation  of the group Tue Tam VH and Nam Viet Company have decided to build a new bridge which will help local people travel safe, convenient and contribute to promote economic development.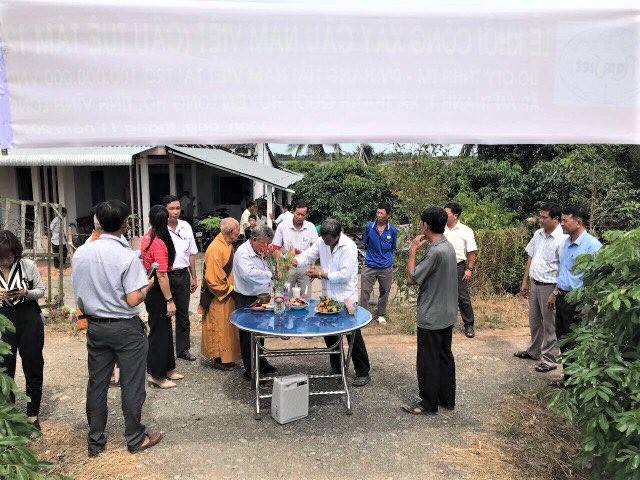 Tue Tam VH group with people in An Thanh hamlet, Thanh Quoi sincerely thank the noble deeds of leaders and staff of Nam Viet Company.