The Filial Festival in Lunar July is the opportunity for everyone to remember and pay tribute to our parents and ancestors by performing simple but meaningful deeds not only to benefit the living but also to wish for our deceased's celestial happiness.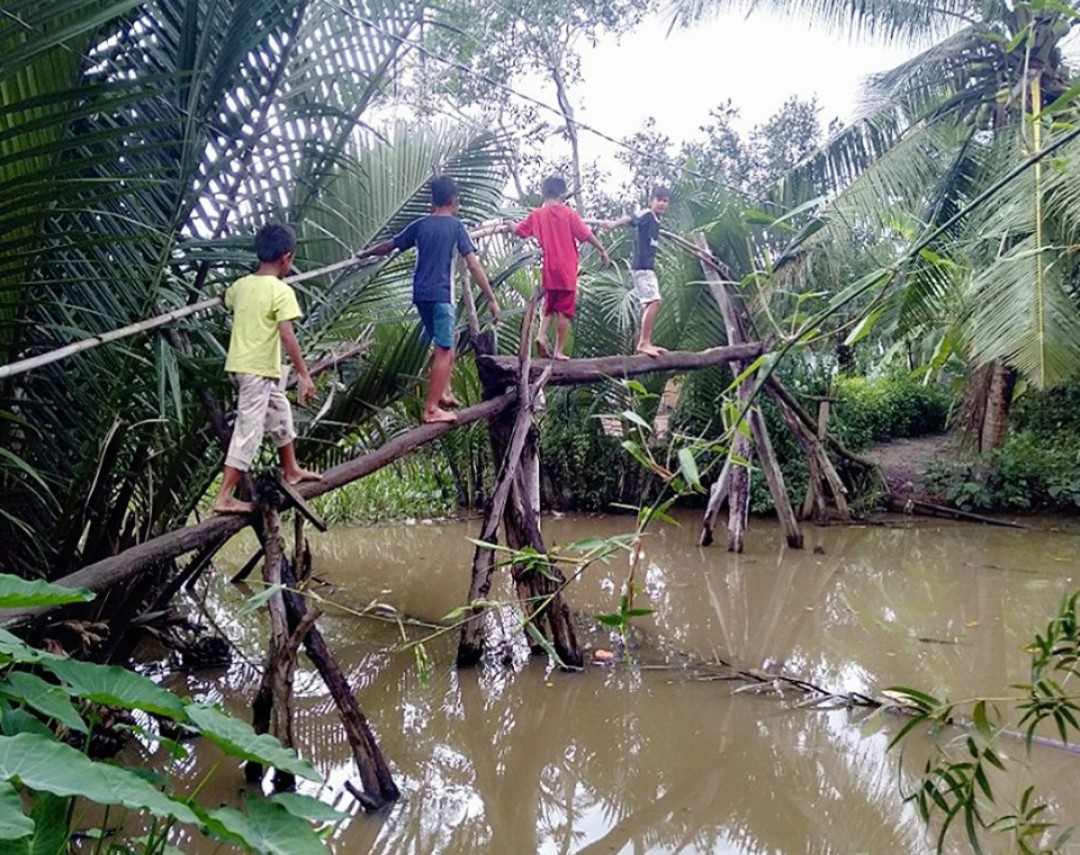 In this occasion, Tue Tam VH Group would like to inform benefactors and sponsors of the need to build a "true" bridge in Tra Vinh Province for the local residents' safe travel to replace this crude, obsolete and deteriorated one-log bridge which can only be used by pedestrians and which is so unsafe to old people and young children.
The current crude bridge is in Tra Cuon Hamlet, Kim Hoa Commune and connects Kim Hoa with Phuoc Hao Hamlet in Cau Ngang District, Tra Vinh Province. Nearly 600 families use this bridge, with those wishing to cross the arroyo must either leave their vehicles behind or take a long curve. About 250 elementary pupils have to brave this precarious bridge or make an inconvenient detour on their bicycles everyday.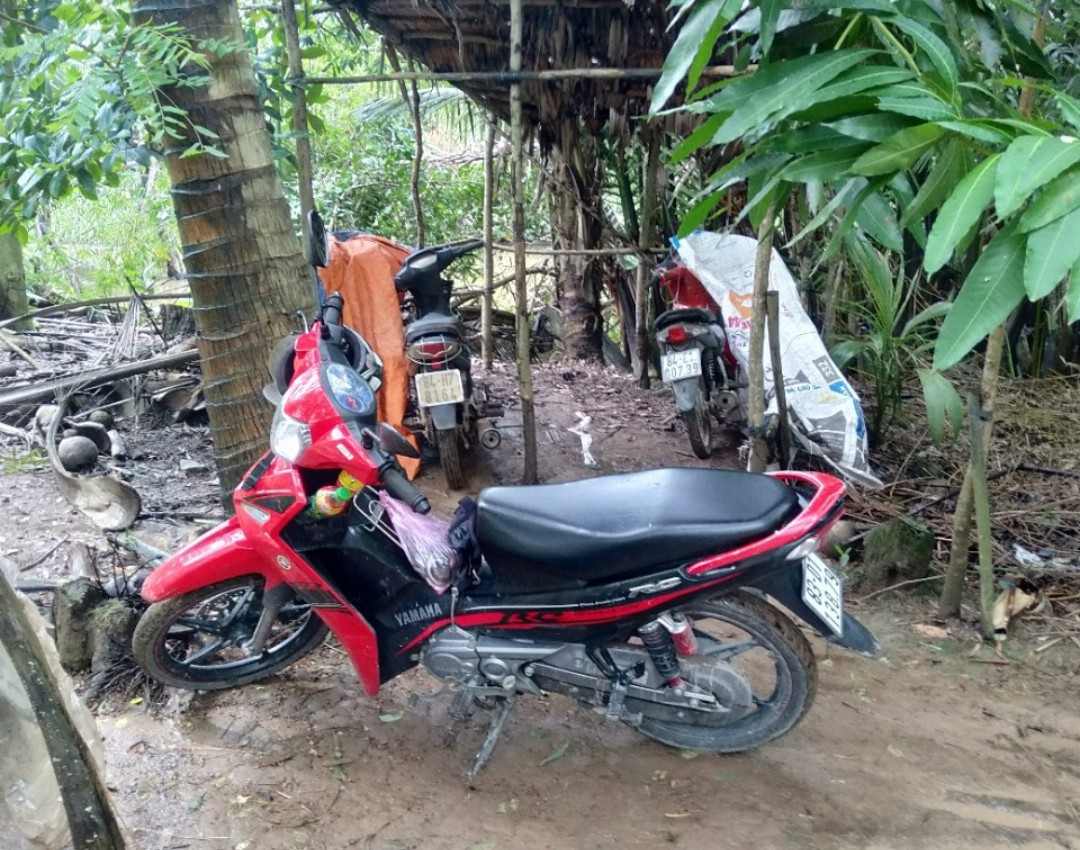 To go to the other side, riders have to leave their vehicles behind.
The one-log bridge has been in use for a long time, with its pillars, body weakened, its joints loosen or severed. The bridge would swing and shake vigorously when some one attempts to cross it, and may collapse at any moment. Accidents happen quite frequently from one's loss of footing, thus causing the residents' constant anxiety and fear of death or injury of those not timely saved from their fall into the arroyo. Most of the population are Kmer people growing rice for a living with a meager income that could never afford for them a new sturdy bridge. So even inn full awareness of the imminent danger, they have no other way but to brave their lives crossing this bridge daily.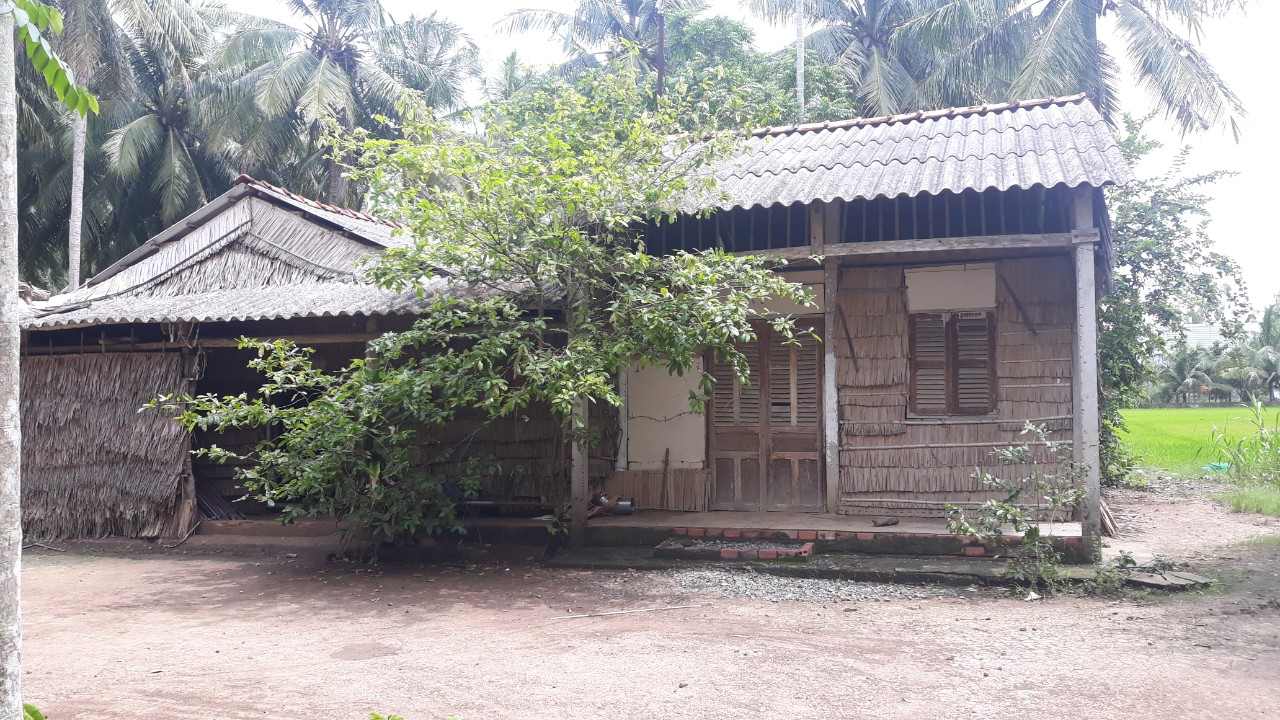 As calculated by the construction team the cost for the construction of a new bridge of 30m long, 2.8m wide and 2.5 ton load is VND155 million. Out of their long-wish for a "true" bridge, the residents manage to collect VND37 million in cash and working days, and pray that miracle happens to help them cover the rest.
Therefore, Tue Tam VH Group looks forward to receiving the compassionate support from benefactors and sponsors far and wide to finance the needed VND118 million to construct a new and sturdy bridge for the safe travel of the local residents and pupils. The Group further intends to give gifts of VND05-07 million worth to pupils and residents in the locality together with any other gifts in kinds from the sponsors (if any). 
All contributions please send to:
Tue Tam VH Group
Bank account name: Tran Thi Hong Nhung
Mobile phone: 0972.483.493
Techcombank, Ho Chi Minh City Branch
Bank account number: 19133340442017
or 
Vietcombank, Ho Chi Minh City Branch
Bank account number: 0181001961615
Please specify your full name, telephone/mobile number, address and content when effecting your bank transfer (for example: Nguyen Van A [full name], 09xxx [telephone No.], ______________ HCM City [address] – for funding the construction of Tue Tam Bridge No. 00)
Our sincere thanks for all the kind concern, contribution and love sharing of benefactors, sponsors, brothers, sisters and friends far and wide who have been accompanying Tue Tam VH Group so far in our charitable works. We wish you and your family health and a happy, meaningful Filial Festival.