Human compassion exists everywhere, and how lucky we are being bestowed by nature with a loving heart to live beautifully and to share what we have. Tue Tam VH Group again have the honor of acting as the connection which goes beyond a country's boundary. A new charitable bridge is being constructed thanks to the financing of domestic and foreign friends. Thuy Si Bridge (Tue Tam Bridge No. 99) is the proof of friendship and humanity well established between the Vietnamese and Swiss peoples.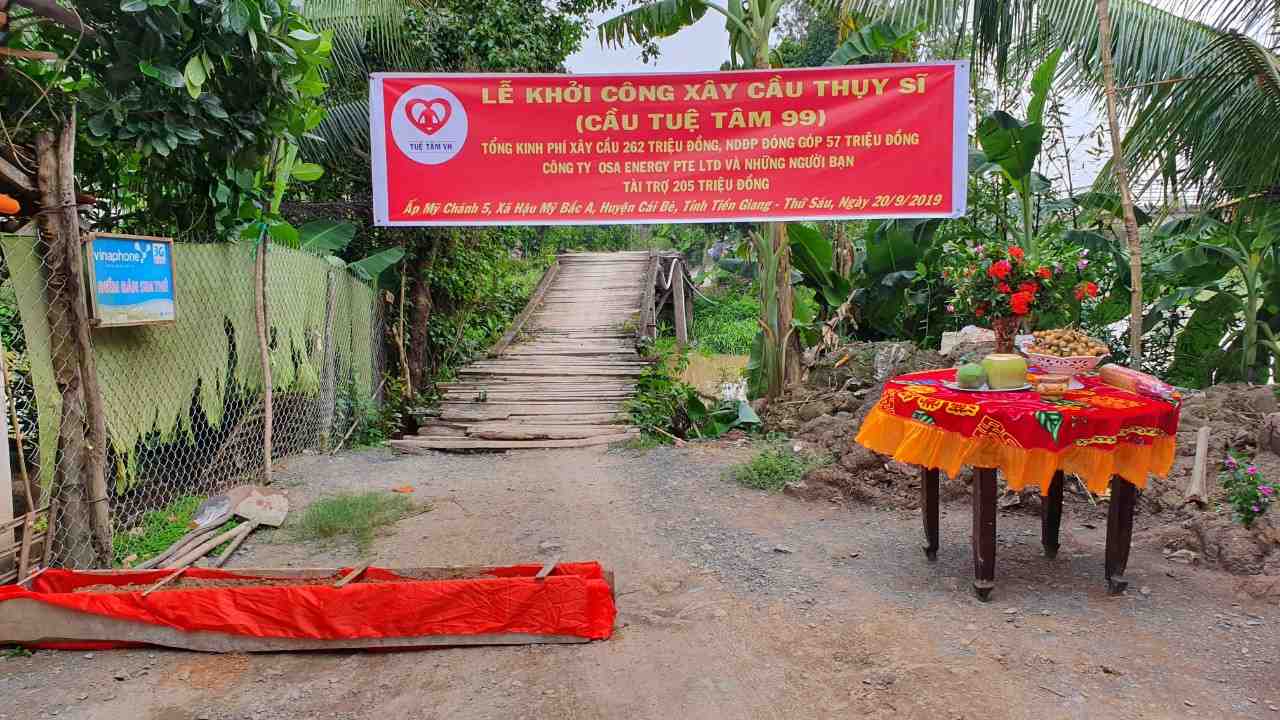 The construction of Thuy Si Bridge is financed by OSA Energy Pte Ltd and friends in Vietnam. The General Director of OSA Energy Pte Ltd, Mr. Olivier Sax, is a Swiss citizen. Living and working in Vietnam, with his kindness and unbounded compassion, Mr. Sax and his Vietnamese friends have carried out several non-boundary charitable works for poor people in Vietnam, one of which is the first and only kindergarten on Bach Long Vy island district of VND3 billion worth financed by Asia Marine (the predecessor of OSA Energy Pte Ltd) in cooperation with PTSC Marine.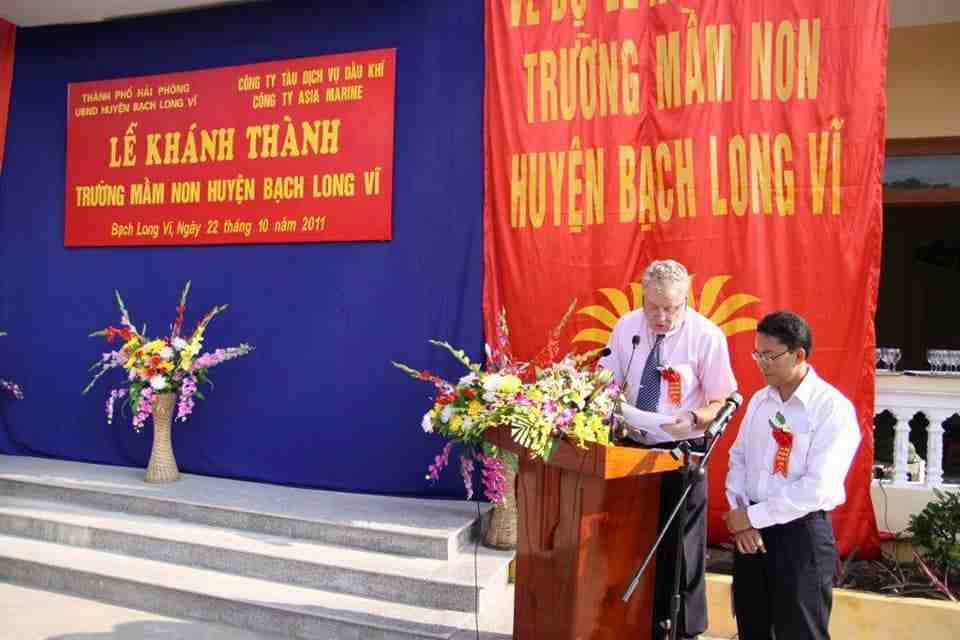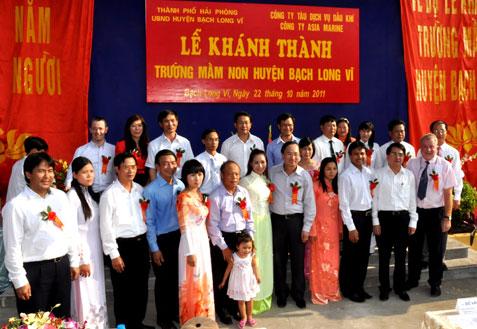 Mr. Olivier Sax and the sponsors in the inauguration of the kindergarten in Bach Long Vy island district
In addition, Mr. Oliver Sax's company and their Vietnamese friends have participated in charitable programs such as donation of houses of gratitude to families of Vietnamese dead soldiers, heroic mothers, those with great contributions to the independence and freedom of our dear Vietnamese country.
In Hau My Bac A and Thien Trung Communes, Cai Be District, Tieng Giang Province, a 15-year old wooden bridge has heavily deteriorated, thus posing imminent danger to the daily passers-by.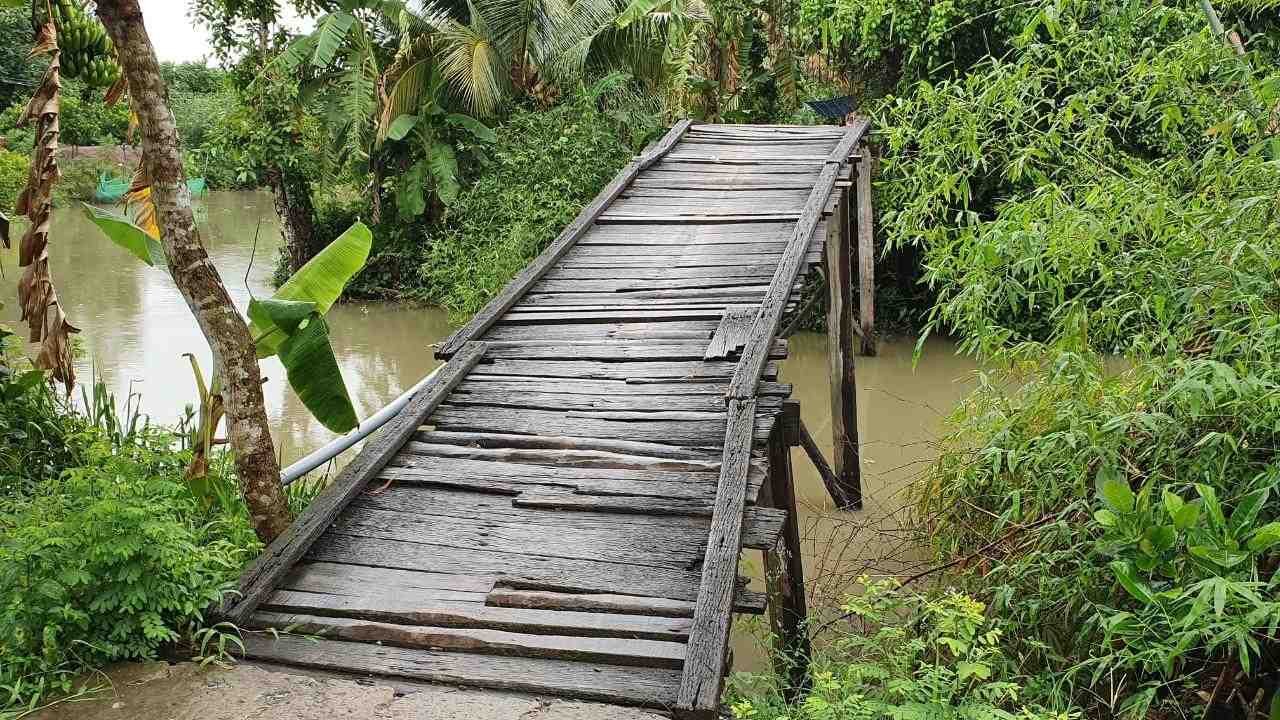 For many years, the residents in these two communes always feel uneasy crossing this bridge or worry for the safety of their children and their  elderlies setting foot on this bridge. Accidents may happen at any time to anyone from a sudden strong wind, loss of footing on the slippery surface, or the shaking of the dilapidated bridge. A new bridge will do good for the locality, but the fund for its construction is very much out of the residents' reach.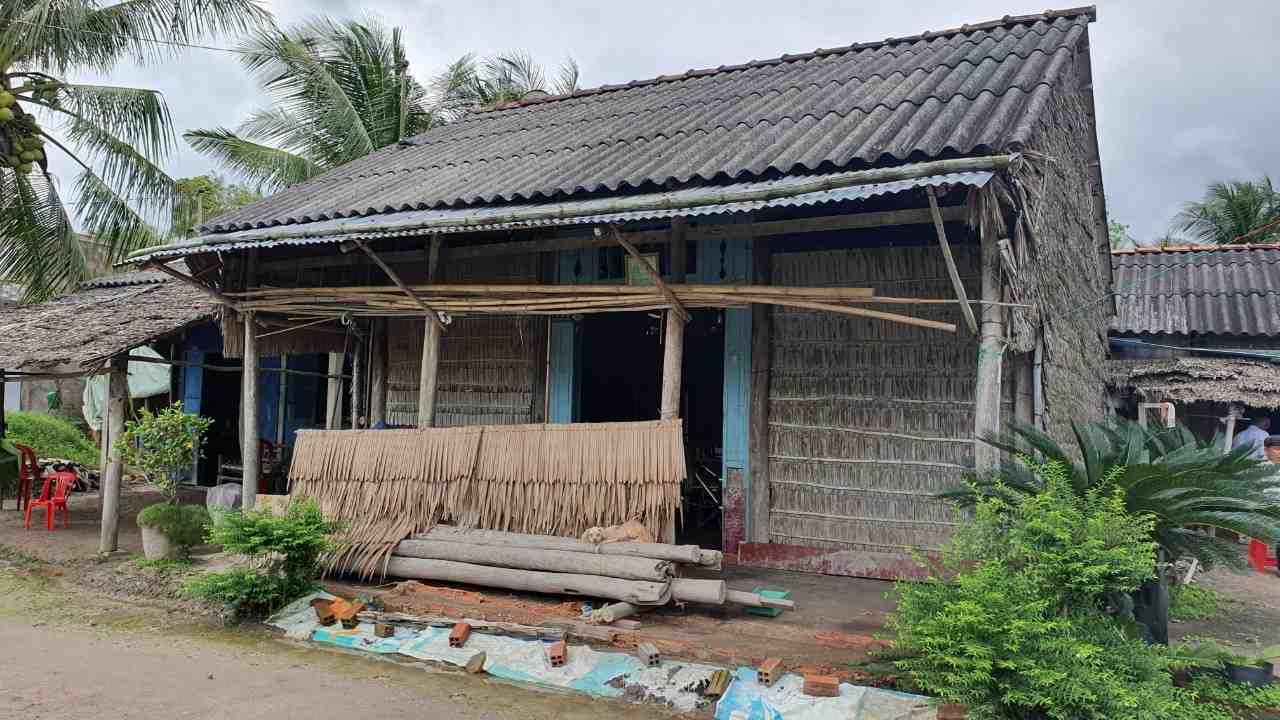 Luckily, with the love and cooperation between OSA Energy Pte Ltd and friends, today the construction of Thuy Si Bridge starts as a dream come true to over 500 families in Hau My Bac A and Thien Trung Communes, Cai Be District, Tien Giang Province.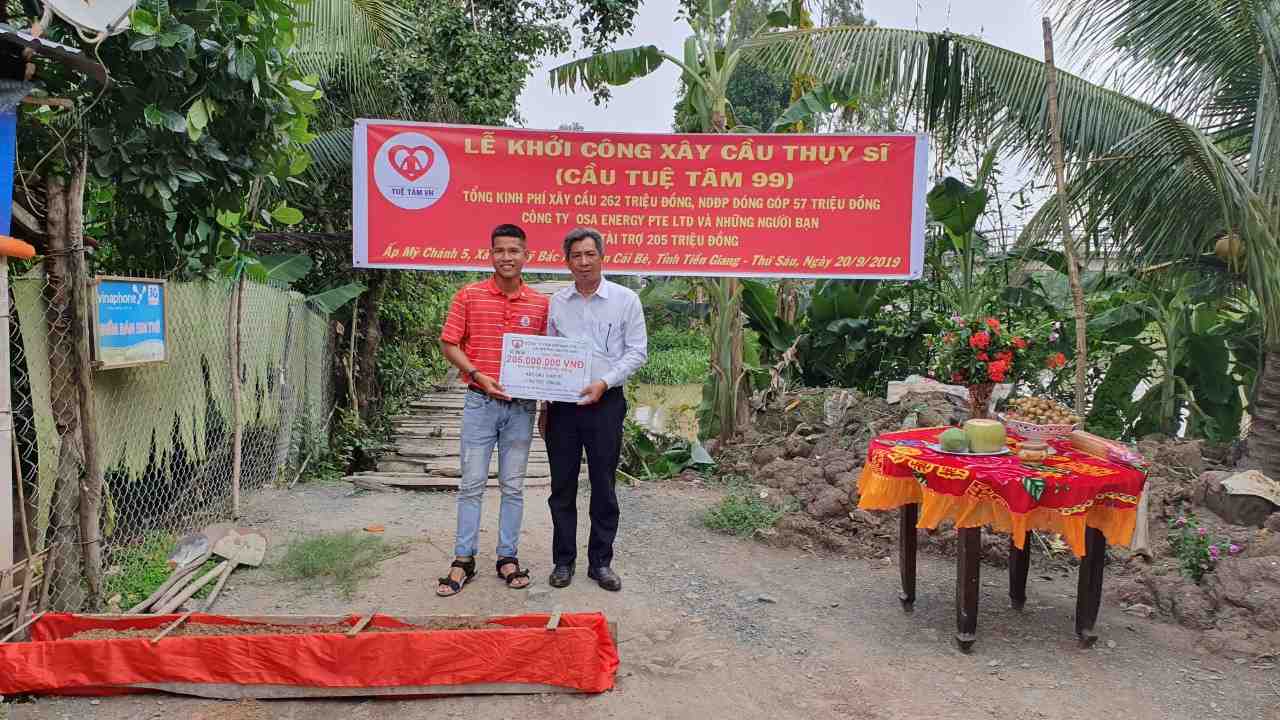 Upon completion, Thuy Si Bridge will have a length of 36m, a width of 3.3m and a 2.5 ton traffic load. The construction cost of this dream bridge is VND262 million, of which VND57 million are contributed by the local people and the rest of VND205 million covered by the sponsors.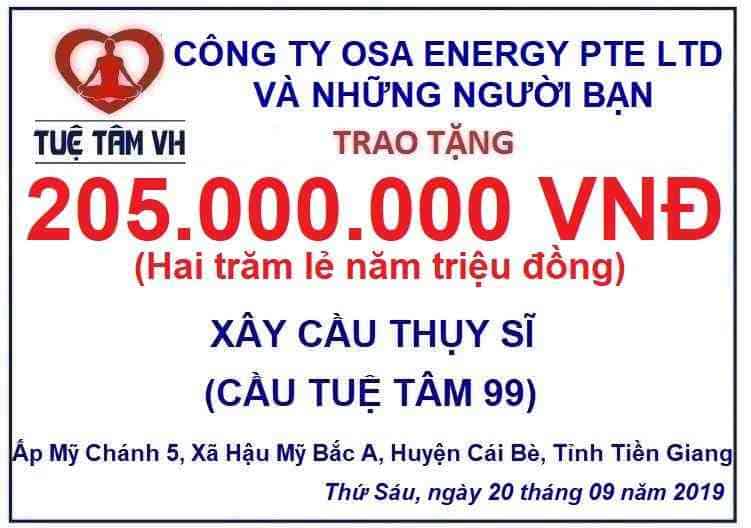 Attending the bridge construction commencement ceremony are the representatives of the local government, the residents, young and old. Everyone is so thankful to the sponsors helping to realize their dear wish for a bridge.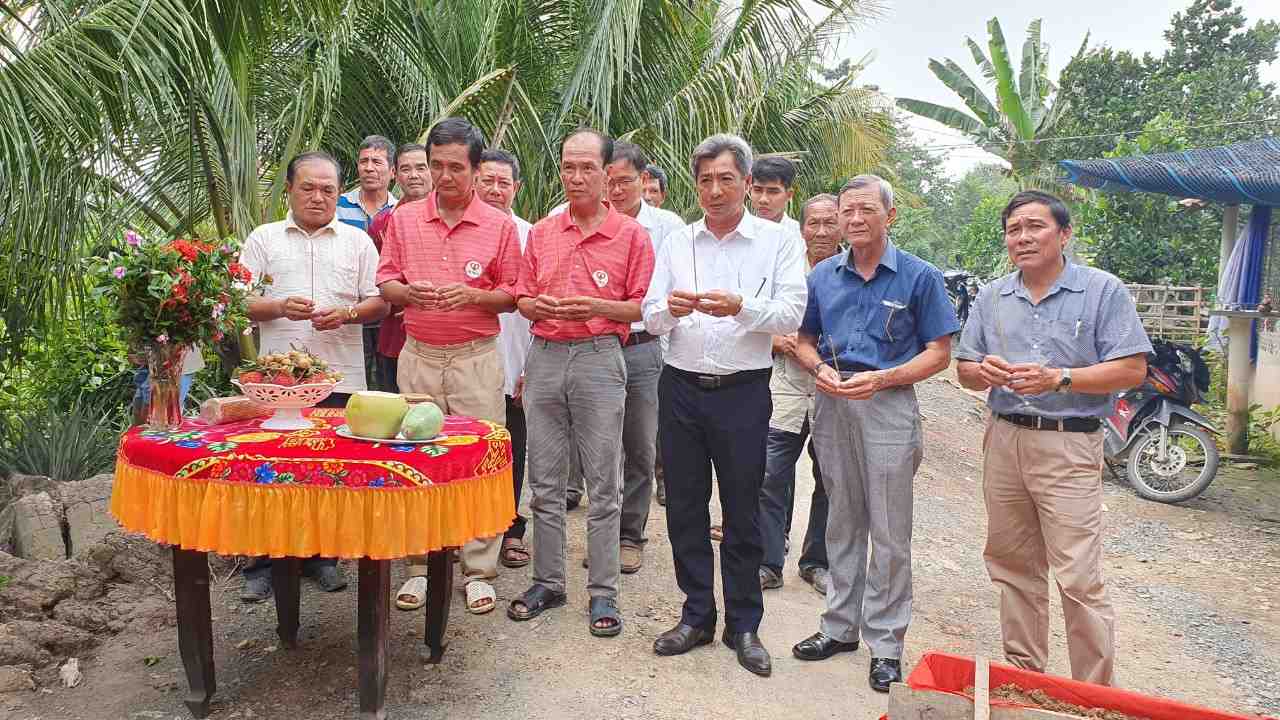 The ceremony takes place warmly and solemnly, with all things well prepared and neatly carried out. Per schedule, the bridge will be completed by the beginning of 2020 as an added joy to the people's new year holidays.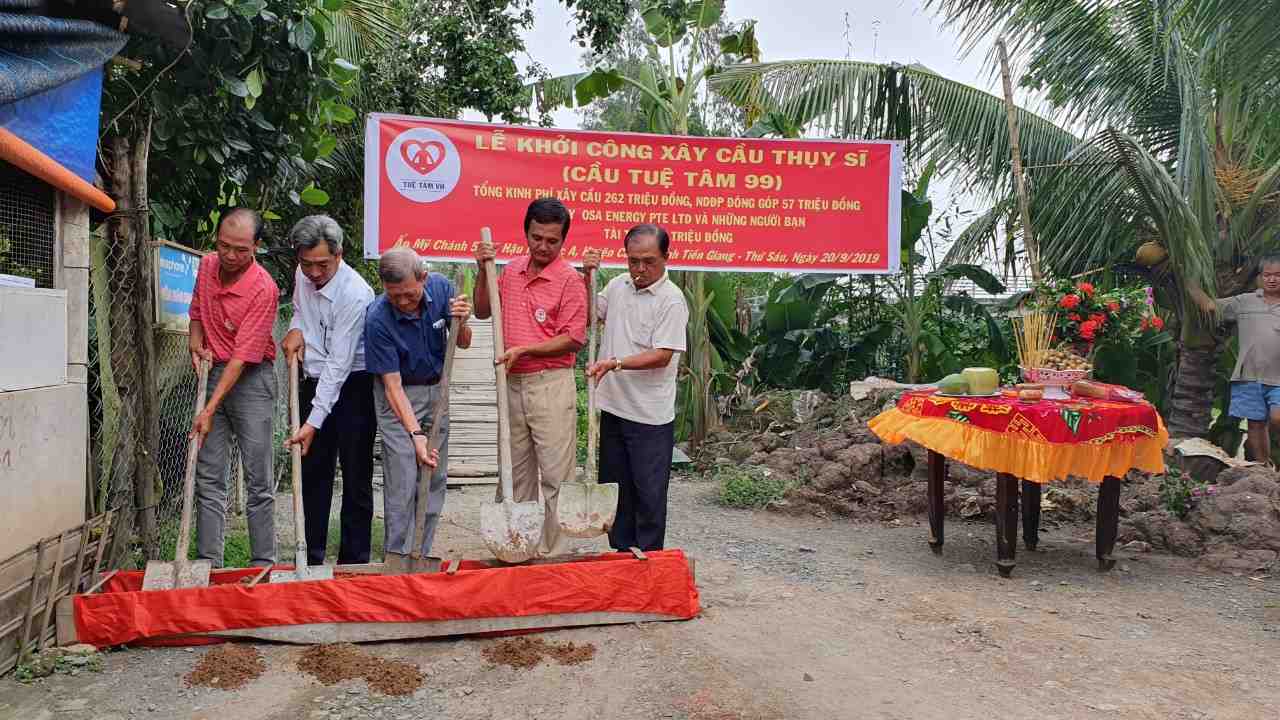 We are deeply grateful for the love, compassion and care from by Mr. Olivier Sax and his friends towards Vietnam and the Vietnamese people which helps to create miracles in various localities. We sincerely wish them health and success and hope that they will serve as the examples of wonderful communal charitable works to many, many others.
In this occasion we further want to extend to Mr. Le Chien Thang, one of the managers of PTSC Marine in the capacity of one among the friends jointly sponsoring this bridge  whose birthday happens to be the same as the date of construction of Thuy Si Bridge, our wish of health, happiness, success and forever love giving wish.