Tue Tam VH Group would like to sincerely thank the charity organizations in the past for always trusting and accompanying the Group and helping the group in order to complete the construction of 13 charity bridges for poor people in Western provinces (Dong Thap, Vinh Long, Soc Trang, Ben Tre, Kien Giang, …). All bridges were built on schedule with high quality, low cost and especially local people also contributed to build bridges as well as a part of the cost of bridge construction.
The Group has been making efforts to understand, validate and communicate with local commute authorities so that your contributions can help people in a meaningful and practical way.
Currently, in Cau Ke District, Tra Vinh province, there is a bridge located in the only road leading into the commune with more than 450 households and 60 students every day. The bridge was damaged, degraded, especially the narrow width and no railing that should be very dangerous for people to travel daily. Many cases of traumatic falls have occurred.
Tue Tam VH Group conducted surveys, exchanges with local authorities and local people. Even during the survey, the group saw some people carrying mangos passing through the bridge were falling miserably.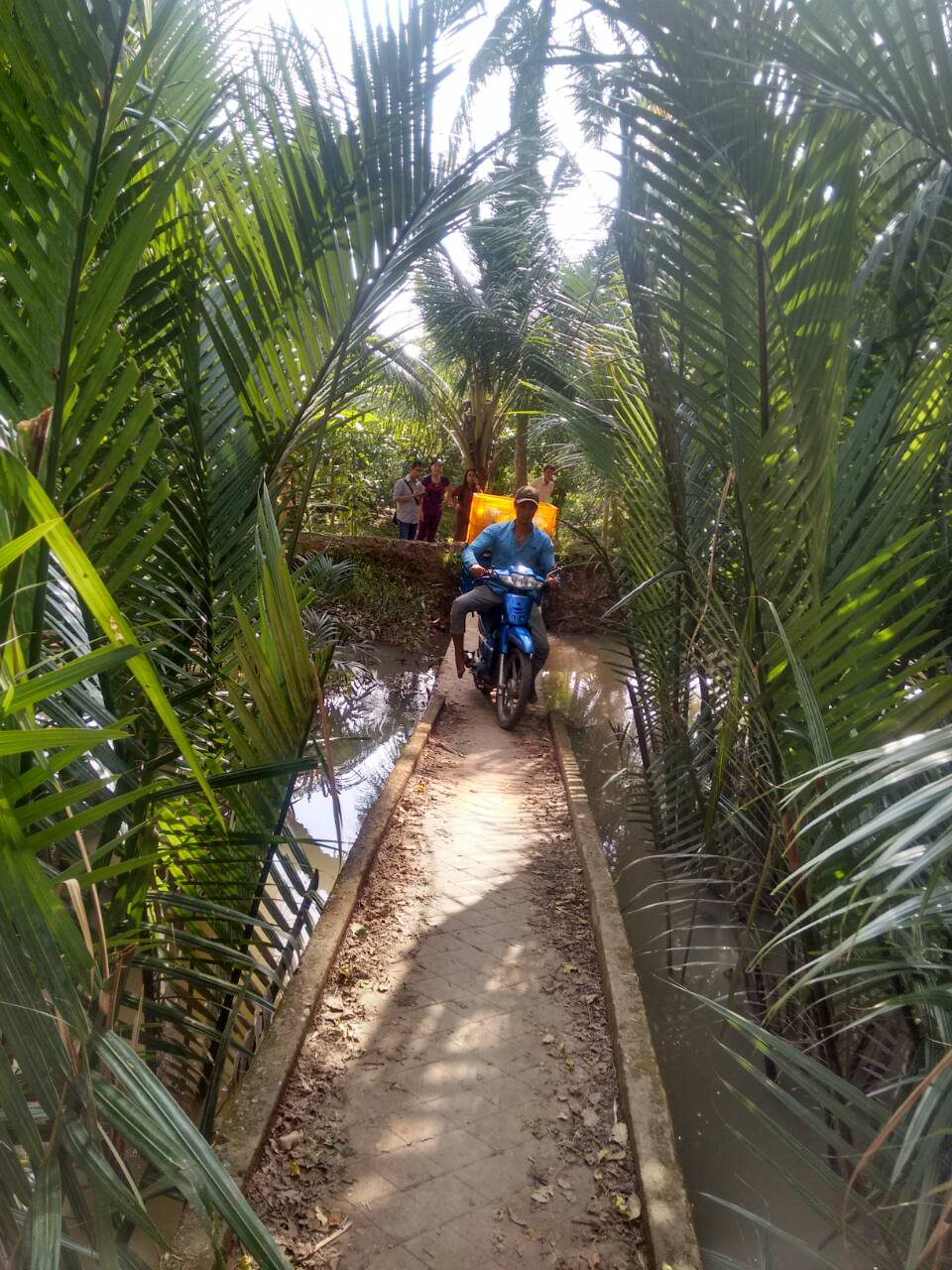 It is urgent to build this bridge. However, the total cost of new bridge construction is VND 150 million (27 meters long, 2.7 meters wide, 3 ton load) while local people and local authorities have made their efforts to contribute VND 40 million, which is still insufficient. We sincerely hope to receive support from our benefactors in order to make local people's dreams come true soon.
All the supporters of building this new Tue Tam 14 Bridge are sent to:
TUE TAM VH GROUP
Account Number: 0181001961615,
Vietcombank, Branch Ho Chi Minh City
Account Name: Tran Thi Hong Nhung
HP: (+84) 943.797.383
In addition, sponsors may contact us via the phone number of the person in charge of the bridge as follows:
Đinh Nhung 096.424.2204 và Long 0984880610.
We appreciate your continued interest and support of our group.
— Tue Tam VH Group —